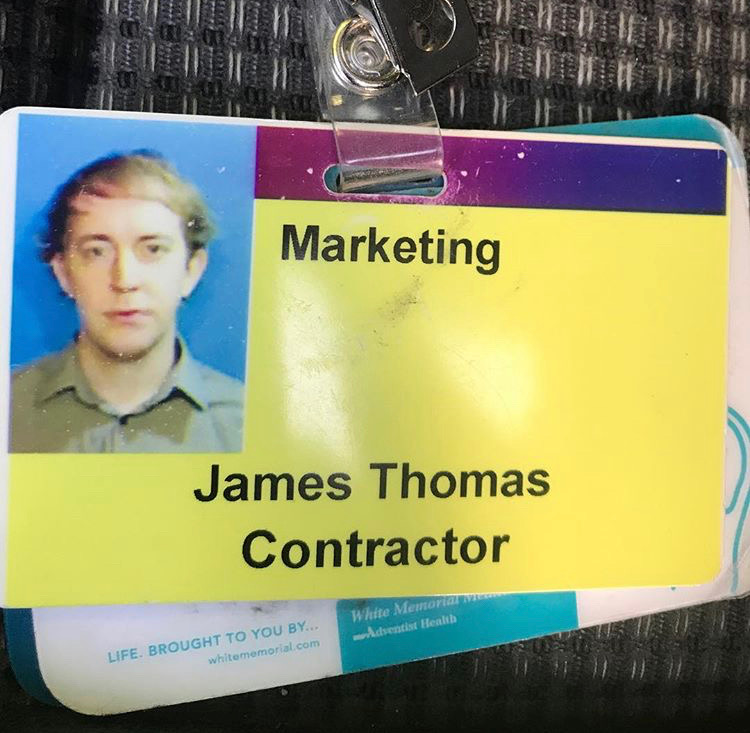 James Thomer is a current MFA candidate at California Institute of the Arts for Composition and Experimental Sound Practices, expanding his skills in production, jazz composition and performance, audio/video installation and more.
With a B.A. in English from UC Berkeley and 5 years of experience as a corporate copywriter, Thomer's multimedia work is drawn to the inherent vapidity and detachment that exists in the corporate infrastructure of daily life. In this work, Thomer often repurposes and emulates these materials in a satirical way, skewing their original context slightly, reflecting a funhouse mirror back at the audience to make us question the relationships we have with media and the institutional, hypernormal absurdity of corporate and political power. Really though, for no other real reason than that it makes him laugh.
Examples of this work include: playing experimental soundscapes over his own actual performance review; doing his taxes on a mic'ed overhead projector; a sound and video installation based on a 2007 Democratic Presidential Primary Debate; and his fake "James from Red Bull" persona, a performance-based Powerpoint presentation as a corporate rock promoter from the now-defunct Red Bull Music Academy.
COMPOSITIONS
PERFORMANCES
INSTALLATIONS